Gouguenheim Malbec Bubbles Sparkling Rosé NV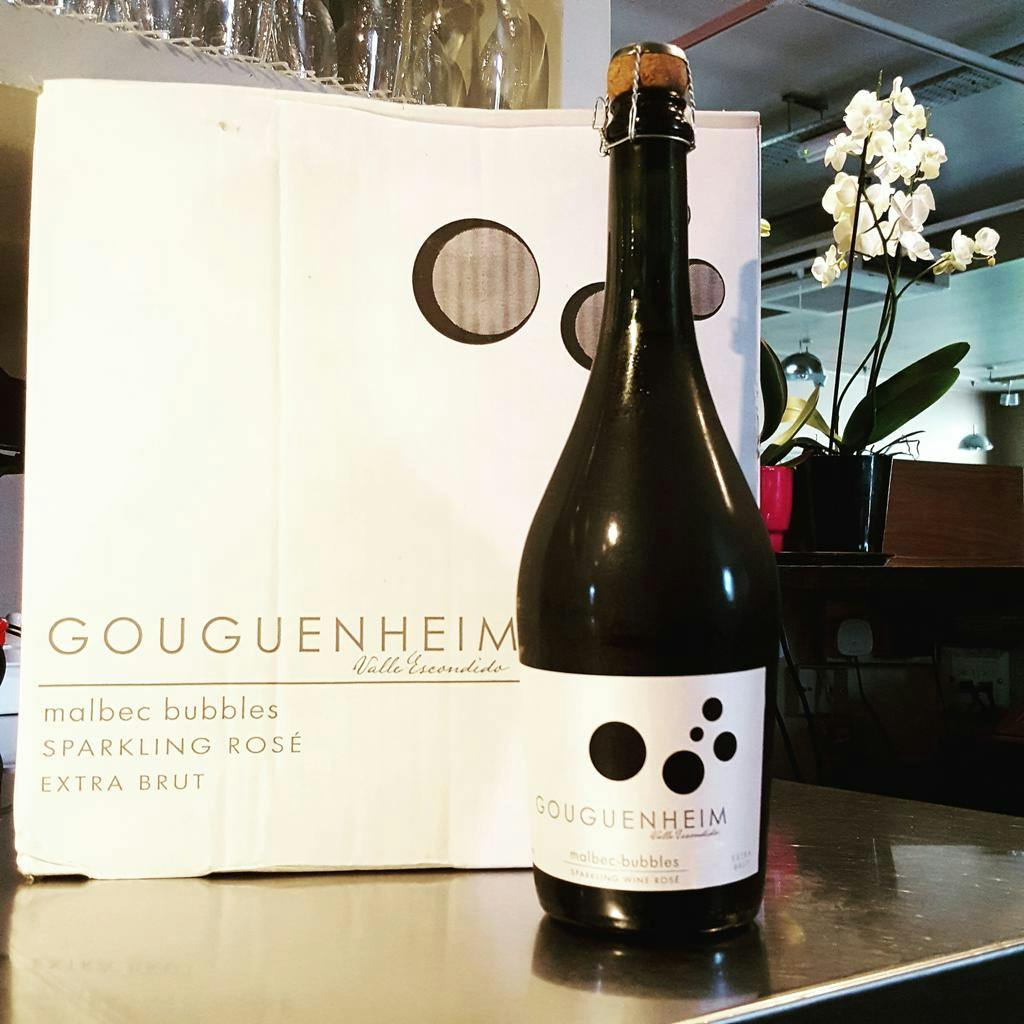 Malbec being a red skinned grape, the blush colour is achieved as with normal rose production, with controlled contact with the skins. The delicate colour and berry flavours the skins impart make this sparkler a light texture with red berry flavours.
Wine AdvocateNowadays you can even find a Malbec sparkling like the NV Malbec Bubbles, a rosé with 6.3 grams of sugar and abundant bubbles. A curiosity. 66,000 bottles produced.