Black Cabra Cabernet Sauvignon 2015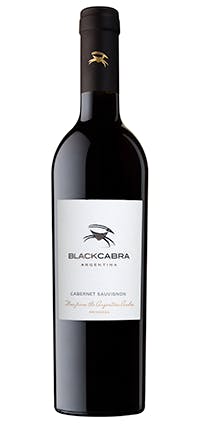 Black Cabra strives to achieve a great value, varietally-correct Cabernet Sauvignon with flavors of cassis, berry jam, and a hint of pepper with a long and creamy finish.
Wine EnthusiastAn edgy nose with cassis, plum and cherry aromas is upright and fresh. This is lively and a bit jagged in feel, with cassis, cherry and chocolaty oak flavors. A firm finish with rubbery grabby tannins closes this out.