Pehu-Simonet Blanc de Blancs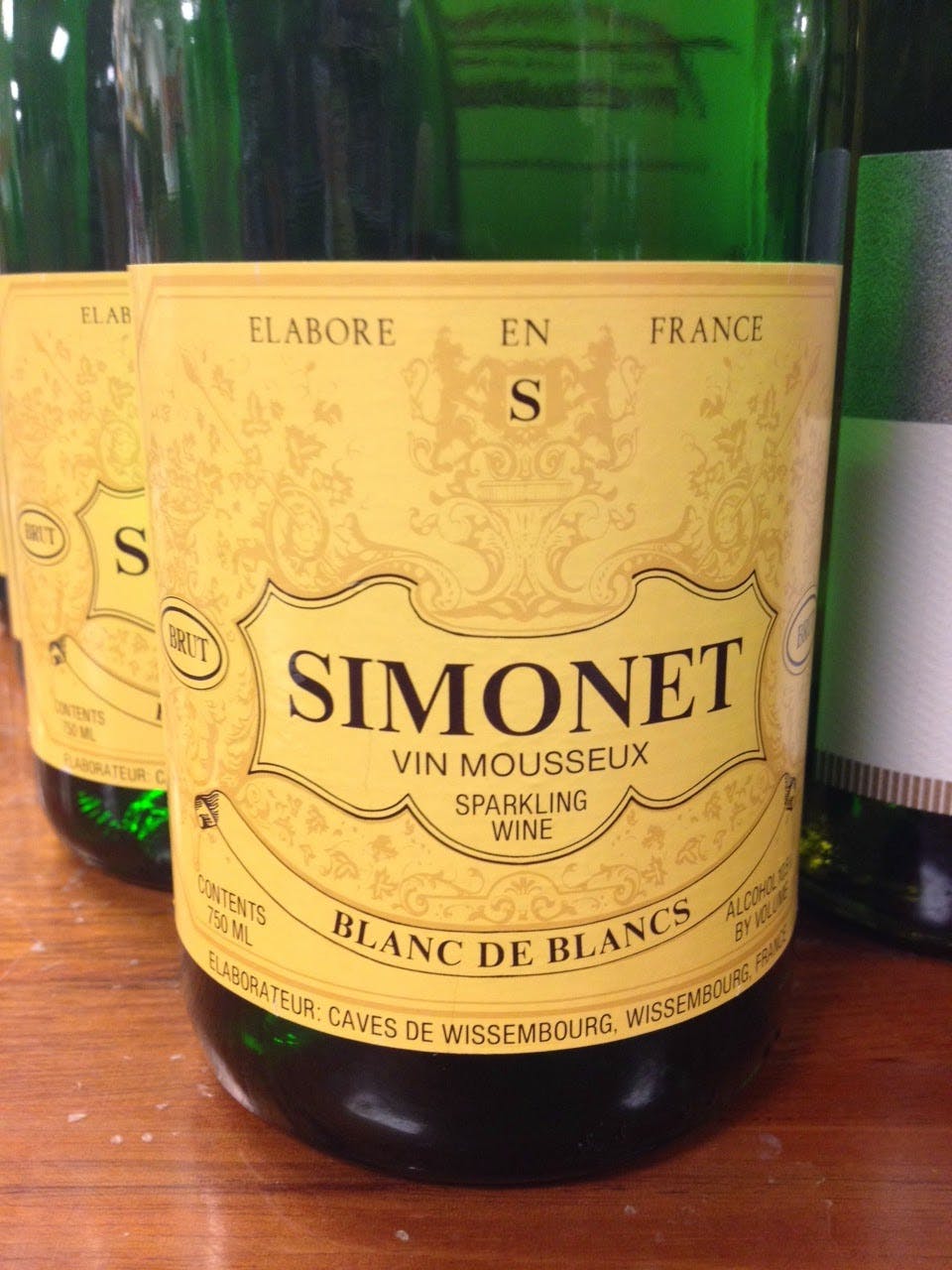 "I had to put this one in, because it often gets lost in the shuffle due to its low price. Don't be fooled. It's a very respectable sparkler of 100% Chardonnay. That's why it's called Blanc de Blancs, "a white wine from white grapes." And since it's not from the Champagne region, it has to be labeled Vin Mousseux ("sparkling wine") as well as Brut ("dry"). It's made by Caves de Wissembourg, a very respectable producer of prize-winning sparklers that are distributed throughout Europe.
Wine EnthusiastGreat green apples and white fruits dominate this intense, mineral wine. There is some power, but the wine also floats easily over its structure, enhanced by the appetizing aftertaste. This is for food.
Wine SpectatorGinger, bread dough and honey flavors grace this medium-bodied, generous Champagne. It's balanced in an off-dry way, with a tingling finish.
Wine AdvocateThe NV Brut Blanc de Blancs Grand Cru comes across as rather closed and angular, with limited expressiveness and surprisingly little fat considering the base vintage is 2005. The Blanc de Blancs Grand Cru is 100% Mesnil fruit vinified in steel, with 80% of the juice coming from the 2005 vintage, while the remainder is reserve wines. Dosage was 8 grams per liter. Disgorged: June, 2009. Anticipated maturity: 2009-2012.