Four Vines Naked Chardonnay 2017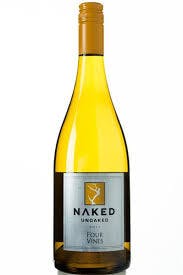 With fresh aromas of guava and apricot, Naked Chardonnay defines summer in a glass. Juicy flavors of Granny Smith apple and yellow peach, along with a bright acidity and crisp finish will have you coming back for more and more.
A great wine to pair with grilled shrimp, oysters, roast chicken or simply sip on its own.